November 7, 2014
ORIGINAL BIG HERO 6 Character Designs Revealed – HIRO!
When MOAs Steven T. Seagle and Duncan Rouleau created Big Hero 6 for their Marvel Comic, Alpha Flight, they named them, gave them unique powers, and drew them up. These never-before-seen character design sketches show the very first versions of the already classic characters. Up first: Hiro in his original battle suit!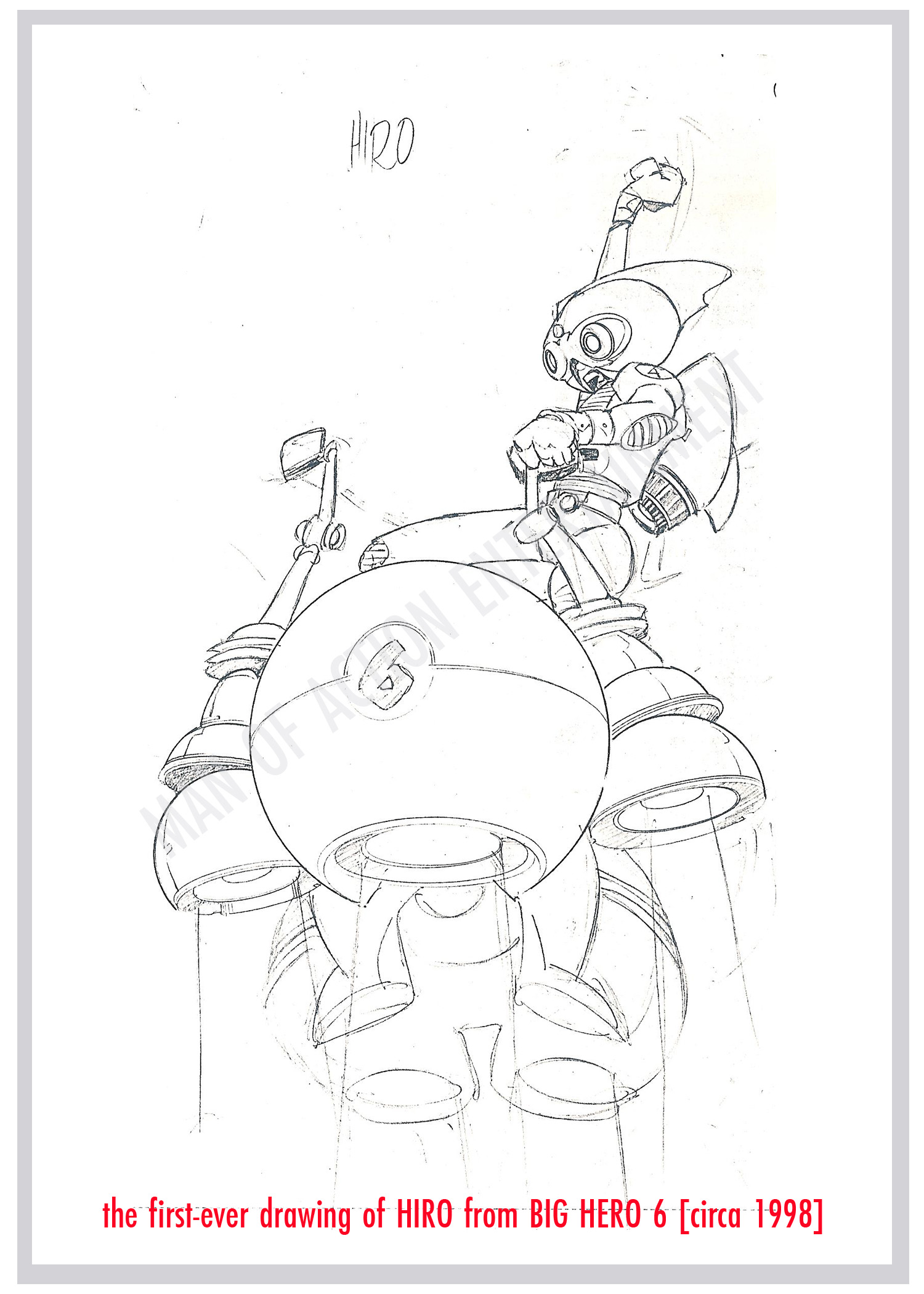 STEVE: "I loved the idea of naming the hero of the story Hiro – it was right out there in front that this youngest member of the team was going to be its most visible champion."
DUNCAN: "I wanted to make sure his battle suit reflected how smart he was despite his young age."
More awesome original sketches being released every day this week – stay tuned!